Wedding Dress 3D Flowers, Tiered Ruffles, Sheer Accents, Others Will Be Popular In 2023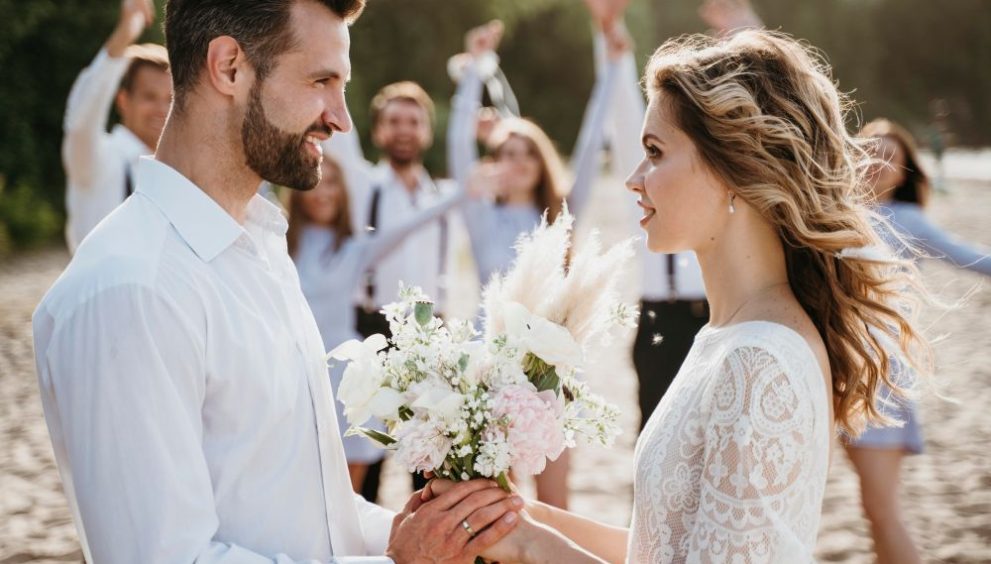 As a bride-to-be, knowing the latest wedding trends is one thing that should get you excited.  These trends will help you when deciding on the best white wedding dress style to choose for your big day.
Based on the last Bridal Fashion Week, we've gathered a few wedding dress styles that'll become very popular in 2023. Check these styles below to see a suitable one you can work with to stand out on your big day.
1.  Tiered ruffle embellishments
Based on the last Bridal Fashion Week, one style that'll become very popular this year is the colorful or white wedding dress that features tiered ruffle embellishments. According to experts, "tiered ruffles" are ideal if you're looking to wear a fairy-tale-inspired wedding dress on your big day. Brides-to-be looking to wear a wedding dress A-line lace gown with a ruffled skirt can also go for this trending style.
2.  Wedding dress 3D flowers
Are wedding dress 3D flower gowns worth wearing today? The simple answer is yes. This bridal gown style isn't only worth investing in today. Matter of fact, it's one of the trending styles that brides-to-be can consider wearing in 2023.
The good thing about wedding dress 3D flower gowns is that they are feminine, whimsical, and romantic. With these dimensional floral wedding dresses, you'll be able to add subtle and unpredicted flair to your look on the big day.
3.  Sheer accents
According to experts, sheer bridal styles will become very popular this year. They predicted that many brides will shift their attention to delicate sheer accents and illusion bridal gowns.
The good news is that you can never go wrong with long wedding dress sleeves that are accented by sheer illusion fabric. This style will provide you with a timeless, sophisticated, and elegant look on your big day.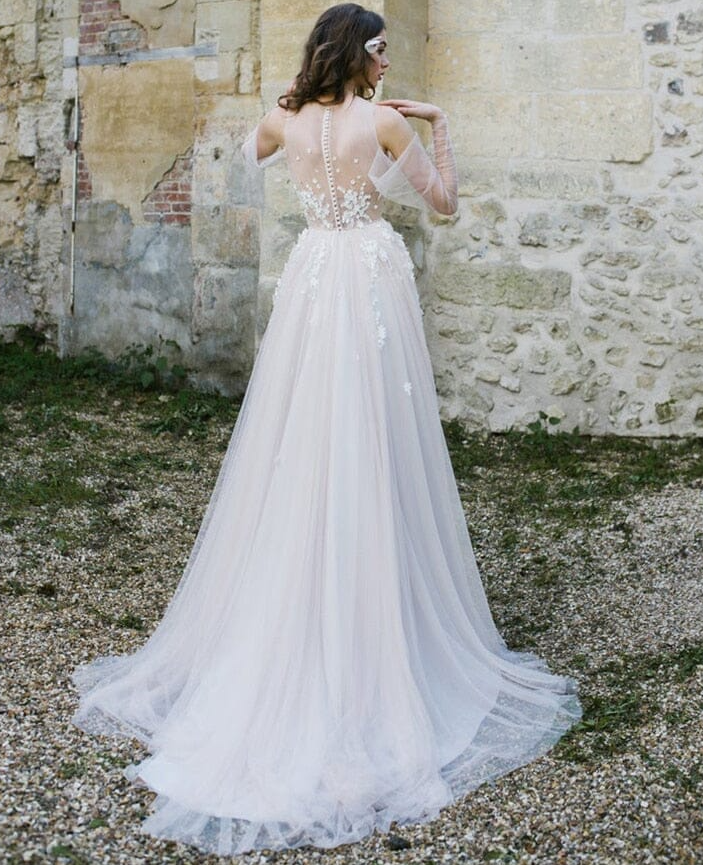 4.  Wedding dress (off-the-shoulder)
Wedding dress off-the-shoulder gowns are some of the few reliable bridal dresses that never go out of style. One highlight of off-the-shoulder necklines is their versatility. Yes, this style is suitable for everyone, regardless of the gown style.
With this style, the upper portion of your body will be highlighted, giving you added appeal and elegance. You can check out some of the best wedding dress off-the-shoulder gowns in the Bliss Gown collection.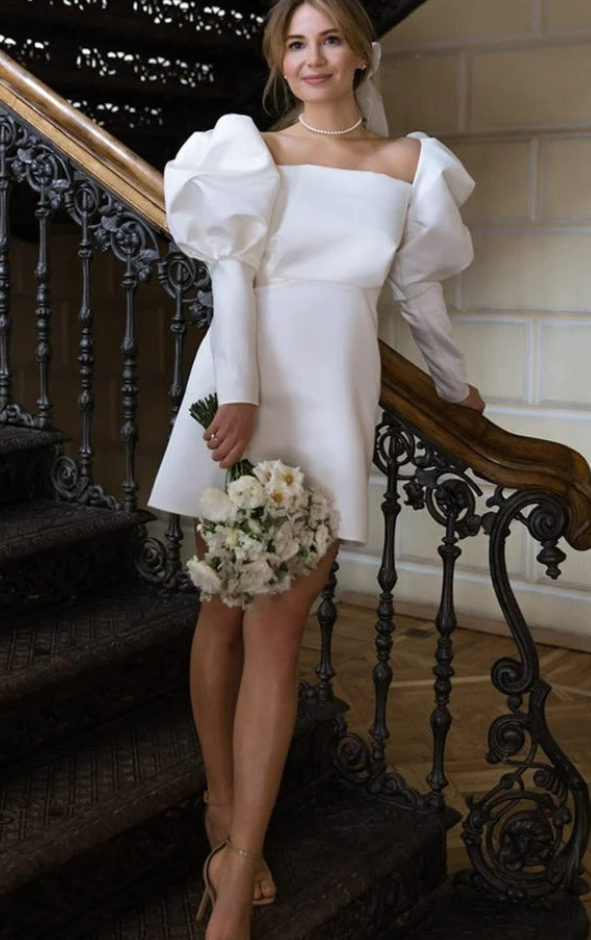 5.  Short mini dresses
Kourtney Kardashian is one of the few celebrities that wore short mini wedding dresses to their main event in 2022. Ever since the event, the internet search for mini bridal gowns has increased.
Today, casual and elopement weddings are increasingly becoming popular across the world. If this is what you're also interested in this year, a short mini-wedding dress will be a perfect pick for you. For the best results, you can always consider pairing this mini bridal dress style with a long veil, just like Kourtney.
6.  Thigh slits
If you're interested in looking sexy, flirty, or modest on your big day, a thigh-slit wedding dress is a perfect pick for you. With this style, you'll be opting for a wedding dress modern gown that helps you look sexy and stylish without making your guests shy.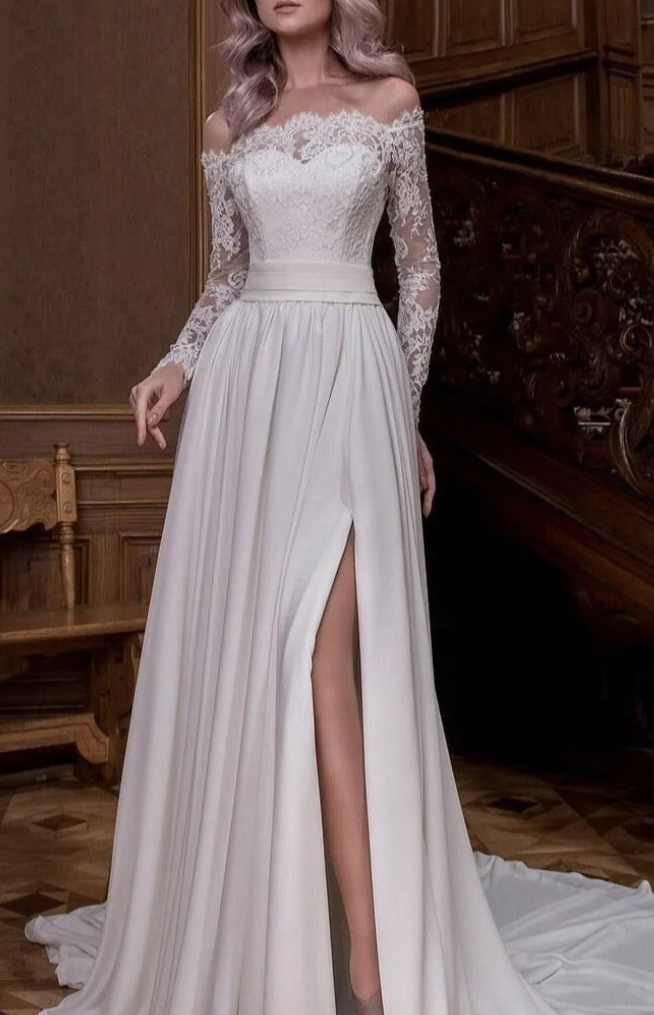 Customize your wedding dress at Bliss Gown
Are you interested in following the trend but don't have enough budget to customize your dress to stand out from other brides? The good news is that custom wedding dresses aren't always as expensive as you may have thought. Regardless of the trend you're looking to go for, the best bridal dress stores, such as Bliss Gown, can always help you create a perfect custom wedding dress at no extra charge.
You can visit our official website to learn more about how our custom wedding dress can help you enjoy a memorable day.