#Fashion
The Art Lover's Paradise: Museum of Art in Houston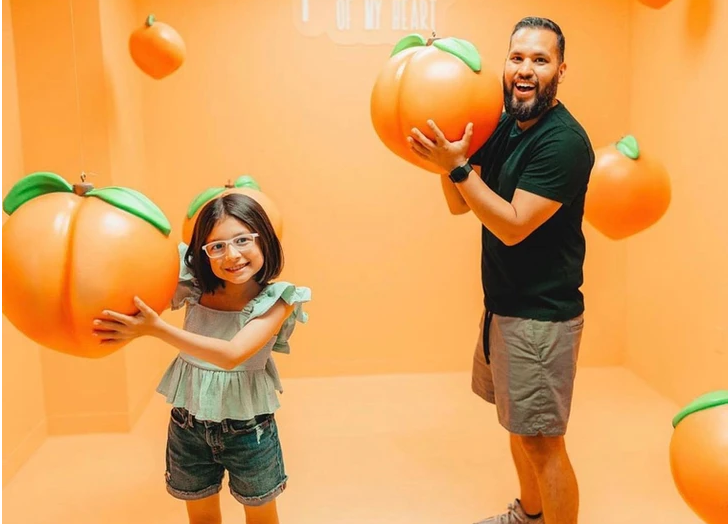 For art enthusiasts and photography lovers, the Museum of Art in Houston is a veritable paradise waiting to be explored. This Houston museum offers a captivating and interactive journey through 18+ thoughtfully curated rooms, each a work of art in its own right.
A Feast for the Senses
Known affectionately as TFTI, the Museum of Art in Houston offers an immersive experience that engages your visual and creative senses. The moment you step through its doors, you'll be immersed in a world of vibrant colors, captivating lights, and endless artistic possibilities. It's not just a museum; it's a haven for jaw-dropping selfies, memorable family portraits, and unique date night memories.
Unraveling the Extraordinary
Among the many captivating rooms at TFTI, the Upside Down Room defies conventional expectations, offering gravity-defying art that challenges your perceptions. The Infinity Mirror Room takes you into a mesmerizing realm of endless reflections, making it a favorite for photography enthusiasts. The LOVE Letters Room exudes romance and charm, while the Pillow Fight Room and Confetti Room promise endless fun and laughter.
Conclusion
The Museum of Art in Houston transcends traditional art galleries by delivering an immersive and unforgettable experience. Whether you're a local looking for a weekend adventure or a visitor seeking the best photo spots in Houston, TFTI has something for everyone. It's a place where art becomes a tangible, interactive adventure, and where memories are created through the lens of creativity.